Dr Margaret Whoriskey
Margaret is Deputy Director for Digital Health and Care Head of the Technology Enabled Care and Digital Healthcare Innovation within Scottish Government. She is responsible for the national Technology Enabled Care cross sector TEC Programme in partnership with the NHS, Local Government, Third , Housing and Independent sector providers which is aiming to support at scale deployment in Scotland . This is centred around the citizen, and focuses on improving access to services by using digital technologies, including the ability to self-manage remotely.
Margaret leads the national Digital Health and Care Fest in Scotland, proving a national and international focus to developments in Scotland. She is active in the European arena and is responsible for the International Engagement Team for digital health and care. Margaret was a finalist in Digital Leaders (UK) 2019.
Margaret is currently leading a number of scale up digital programmes in the context of the COVID response and recovery.
Margaret is a Trustee /Board member of ENABLE Scotland and Hanover Housing Association.
---
Dr Saira Ghafur
Saira is the Digital Health Lead at the Institute of Global Health Innovation, Imperial College London and a honorary consultant in respiratory medicine at St Mary's Hospital. At Imperial College Saira has spearheaded the College's collaboration for healthcare cybersecurity. Saira also leads work on evidence generation for digital health, the value of healthcare data and AI and machine learning for health in low and middle income countries.
Saira is also the co-founder of two start-ups: Psyma (mental health) and Prova Health (evidence generation in digital health). Saira holds a MSc in Health Policy from Imperial and was also a Harkness Fellow in Health Policy and Practice in New York (2017).
---
Manira Ahmad - Chief Officer, Public Health Scotland
Manira joined the public sector in 2015, and was appointed to lead the deployment of Local Intelligence across Health & Social Care. Supporting Integration Authorities in Scotland in co-designing linked data across multiple care sectors to support improved decision making for health and well-being. Manira has been part of the design and development of Public Health Scotland, delivering an organisation equipped to meet Scotland's future public health challenges and developing a nation where everyone thrives. More recently her efforts have been focused on the response and recovery from this pandemic, spanning both local and national systems.
Manira is very passionate in supporting the well-being of individuals, working closely with communities to build local resilience through story-telling by shifting our thinking and the conversation to "what really matters".
In her personnel time Manira sits on the Board for a number of local charity and community organisations including the "Glasgow Council for the Voluntary Sector" and "Scottish Minority Ethnic Women's Network".
---
Jonathan Cameron

Jonathan is the Head of Digital Health and Care in Scottish Government, and is currently leading the Digital Covid-19 response across the NHS and Care sectors, including the Covid Vaccination system and Protect Scotland app. Jonathan has overall responsibility for the Digital Health and Care Strategy for Scotland, and for ensuring delivery of major programmes which support the strategy.
Prior to joining Scottish Government in November 2019, Jonathan held a number of NHS IT and Digital posts, and has delivered major data, IT and eHealth projects and programmes across the UK. Innovation has also been a key focus and Jonathan was a CivTech challenge sponsor for this major SME development programme.
---
Lea Bohn
Lea Bohn has worked with strategic innovation and project management in the Centre for Innovative Medical Technology at OUH Odense University Hospital, Denmark for almost 10 years. She is involved in several projects on health innovation in the hospital and has in-depth knowledge about digital interventions in both hospital settings and across the continuum of care. During her time at OUH and the Centre for Innovative Medical Technology she has worked in both international, national and local projects involving both patients, clinical staff, researchers, IT staff and eHealth companies and SMEs with a specific focus on project management and dissemination activities.
Lea is also recognised for delivering national and international knowledge exchange events which further shared learning and the establishment of new partnerships to help the healthcare sector advance its work on innovation and digital transformation.
---
Dr. Steven MacGregor
Dr. Steven MacGregor is the Founder of The Leadership Academy of Barcelona, Honorary Professor of Health and Wellbeing at the Glasgow School of Art, and External Advisor for McKinsey & Company. Across a 20-year career in wellbeing, he has helped improve the workplace health and sustainable leadership of tens of thousands of professionals worldwide at organisations including Salesforce, Santander, and Telefónica. A former national Duathlon Champion (triathlon for bad swimmers) he has trained with Olympic track athletes, Tour de France cyclists, and Ironman champions. Author of several books including Sustaining Executive Performance and Chief Wellbeing Officer, his new book, The Daily Reset is published on December 6th (www.dailyreset.me).
My new book, The Daily Reset: 366 Nudges to Move Your Life Forward, now available to pre-order at: www.dailyreset.me.
---
Professor Lesley Holdsworth OBE PhD FCSP FWCT FFCI
Scottish Government Clinical Lead for Digital Health and Care
Associate Director NHS Education Scotland
Lesley is the Scottish Government's Clinical Lead for Digital Health & Care with a specific responsibility for nurses, midwives and allied health professionals. In 2013, she co-founded and has subsequently directed the development of the Scottish NMAHP Digital Health Network and its associated National Digital Leadership Programme and is passionate about developing a digitally enabled workforce. Lesley has held a number of national positions over the last 20 years including Head of Health Services Research & Effectiveness for Scotland and Director at NHS 24 Scotland's Digital Care Provider. Lesley is currently leading a number of national and UK level digital and informatics initiatives and is European representative on the WCPT Digital taskforce establishing standards for digital practice. She is also a non-executive Board member and Chair of Bield, the largest Housing Association in Scotland. In 2018, she was named Scottish Digital Impact Leader of the Year and Digital Health's UK Digital Team Leader of the year and a fellow of the UK Faculty of Clinical Informatics
---
Christopher Wroath, Director of Digital, NHS Education for Scotland
A 30+ year public sector information specialist, having worked across the health, culture and communication sectors. While employed by the Cabinet Office Christopher worked with the newly formed Government Digital Service and their development and application of Cloud and Agile based services. He is currently working in the Scottish NHS transforming a disparate and complex information landscape into a single unified environment putting individual members of the NHS and social care workforce at the centre of wholly redesigned services. This involves defining and delivering the NHS Scotland vision as laid out in the Scottish Government Digital Health & Care Strategy (2018) by implementing dynamic change through innovative and agile approaches to technical, cultural and organisational challenges by leading the design delivery of new services, underpinned by new technology.
---
Marc Beswick, National Lead - Near Me Network, TEC Programme, Scottish Government
Marc is the National Lead for the Near Me Network. Prior to his current role Marc was an Occupational Therapist in Shetland and an AHP Practice Education Lead where he used Near Me clinically to provide services to children & families. As the COVID 19 pandemic took hold last year he supported staff and patients in their use of Near Me to enable the continuity of services in a remote island community. Marc was then part of a team who created digital resources and ran webinars to enable wider NMAHP services across Scotland to use Near Me at pace and scale.  
Marc was then seconded into the Near Me Network as the National Lead to further roll out and embed Near Me within all areas of Health, Social Care and the 3rd sector.
---
Geraldine Begg, Technology enabled care in Housing (TECH) Lead.
Geraldine has over 20 years' experience developing and delivering innovative, person-centred services
Since 2016 she has been involved in Tec and has successfully led on a range of improvement projects at both local and national level.
---
Dr Sanna Rimpiläinen, Research and Knowledge Manager, Digital Health & Care Innovation Centre
Dr Rimpilainen leads the DHI's research, knowledge and data management activities, leading on college engagement and skills development agendas. Sanna's passion is supporting and positively disrupting the workforce development provision for the existing and future health and care staff in Scotland.
Her work at the DHI pulls together the diverse strands of her career to date, including her interdisciplinary research expertise, work with different aspects of technological innovations from inception to production, appropriation and use, her experience in producing and editing publications, and work in education, training, and event organisation.
---
Professor Ian Welsh OBE
Professor Ian Welsh OBE is Chief Executive of the Health and Social Care Alliance Scotland (the ALLIANCE) and has extensive experience in the public, private and third sectors.
In previous roles, he was Director of UK Services for the Rehab Group, Chief Executive and Board member of Kilmarnock Football Club, Executive Director and Board member at Glasgow Prestwick Airport.
He served as Leader of Kyle and Carrick District Council and South Ayrshire Council before serving briefly as MSP for Ayr.
He served as the first Chair of the East Ayrshire Health and Social Care Partnership and was Chair of Court of the University of the West of Scotland.
For the Scottish Government, he chaired the Contaminated Blood Financial Review Group and the GIRFEC Practice Development Panel and sat on the Advisory Panel for the Independent Review of Adult Social Care. He has been a member of range of Scottish Government Programme Boards including the Digital Citizen Delivery Board.
---
Christoph Beier
Professor of Neurology & Senior Researcher, CIMT, Odense University Hospital, Region of South Denmark
Professor Beier's research focuses on the smarter use of human resources and new technologies to improve and accelerate ambulatory care of neurological patients. The other research interest is the area of personalisation of treatment decisions in neurological diseases. Using different techniques, approaches and interdisciplinary cooperation, the projects aim at understanding the causes of differential response to therapy.
---
Chris Wright
National Advisor for Digital Mental Health, Scottish Government
Chris is now working as the National Advisor for Digital Mental Health and as the lead for the National Digital Mental Health Programme in Scottish Government. For the past 7 years Chris has held a national role within mental health services in both the NHS and Scottish Government. Chris is passionate about delivering innovative, high quality, sustainable digital services at large scale within mental health.
Chris has worked within the field of digital transformation, development and implementation since 2003 and held a national strategic and implementation lead role in the area of digital mental health being responsible for the development of the national Digital Mental Health Programme and the national cCBT implementation programme. Currently, Chris is focusing on the development of strategy, policy, service and innovative technologies and working to change the cultural across Health and Cares services to maximise the impact and the adoption of digital in mental health.
---
Professor George Crooks OBE MBChB FRCP FRCGP, CEO, the Digital Health & Care Innovation Centre
Professor George Crooks is currently the Chief Executive of the Digital Health and Care Institute, Scotland's national innovation centre for digital health and care. He leads an organisation that is tasked with delivering innovation in digital health and care that will help Scotland's people to live longer, healthier lives, deliver sustainable health and care services for the future and create economic benefits for Scotland. DHI provides opportunities for Scotland's public sector, academia and industry to co-design digital solutions to some of the country's biggest health and care challenges working with patients, service users and their families.
He was previously the Medical Director for NHS 24 and Director of the Scottish Centre for Telehealth & Telecare. George was a General Medical Practitioner for 23 years in Aberdeen latterly combining that role as Director of Primary Care for Grampian. George is on the Board of the European Connected Health Alliance and is past president of the European Health Telematics Association. He is a Board member of TEC Quality, a UK organisation leading the implementation of quality standards and practices across the assisted living sector in the UK. He is an assessor for the European Commission on programmes involving digital health and care provision and is a member of the WHO roster of experts for digital health. He has been an advisor to several European governments and organisations on digital health and care. He is an advisor to Innovate UK for its Industrial Grand Challenge programme for Health Ageing. He is also an adjunct Professor of Telehealth at the University of Southern Denmark.
He was awarded an OBE in the Queen's New Year Honours List 2011 for services to healthcare.
---
Elaine Hunter, National AHP Lead, Alzheimer Scotland
Elaine Hunter FRCOT, MSc, BSc (Hons), DipCOT is a graduate from St Johns University, York (1985) and completed two further academic studies at Queen Margaret University, Edinburgh (1991 and 2007). Elaine has always worked in mental health and dementia and has been responsible for clinical, strategic and managerial leadership of occupational therapy services in a health board in Scotland. Elaine previously worked in Scottish Government, developing a policy for mental health allied health professionals, "Realising Potential" (2010, 2012).
Elaine is currently working in a national strategic leadership role in partnership with Scottish Government and Alzheimer Scotland.
Elaine's national role brings together the strengths of allied health professionals in health and social care. She has written two national evidence based AHP dementia policies, Connecting People, Connecting Support (2017, 2020) and is now supporting the integration of the policy to practice. Elaine was honoured to give the prestigious Casson Memorial lecture at the annual conference of the College of Occupational Therapists in 2013 Elaine was awarded a Fellowship of the Royal College of Occupational Therapists in 2021. Elaine is a Scottish Improvement leader and active on social media, you can follow her work at and on the weekly blog,
https://letstalkaboutdementia.wordpress.com/
---
Professor Maurice Mulvenna, Professor of Computer Science, Ulster University
Professor Maurice Mulvenna is a UK researcher in computer science and artificial intelligence at Ulster University, known for his contribution to interdisciplinary research in mental health sciences with colleagues in psychology, nursing, and healthcare.
Maurice has published over 400 internationally peer-reviewed publications. He is principal investigator or investigator on more than 120 research projects with total research funding of £51M. He chaired the 32nd British HCI conference in 2018, and the 31st European Cognitive Ergonomics Conference in 2019.
Maurice is a past winner of the European €200,000 IST Grand Prize, has recently won the Societal Impact Award at the UK National KTP Best of the Best Awards 2020. He also won the Inaugural Award for Industry-Academic Collaboration from the Centre for Behaviour Change Conference on Behaviour Change for Health: Digital and Other Innovative Methods, in 2019 with colleagues. To find out more about the ChatPal project: https://chatpal.interreg-npa.eu/
---
Steph Wright, Director of Health & Wellbeing Engagement, the Data Lab
Steph is a data science enthusiast with specific experience of the healthcare domain. She has been extensively involved in developing and building collaborations across organisations as well as experience in project and programme management. Steph has a diverse background ranging from astrophysics to genomics in academia and film & TV to dance in the arts and the third sector. She is Director of Health & Wellbeing Engagement at the Data Lab and also recently Steph led on Data Lab's efforts in support of the Scottish Government in developing Scotland's AI Strategy. Going forward, she is heading up the Scottish AI Alliance to deliver the strategy's vision for Scotland to be a leader in the development and use of trustworthy, ethical and inclusive AI.
---
Moira Mackenzie, Director of Innovation, Digital Health & Care Innovation Centre
Moira Mackenzie is the Deputy Chief Executive/Director of Innovation at Scotland's Innovation Centre for Digital Health and Care (DHI). DHI plays a pivotal role inspiring, enabling and combining world-leading industry and academic expertise with service, business and technical innovation to create person-centred digital health and care innovations which positively impact society.
Moira is a member of the Scottish Government's Digital Citizen Delivery Board, SHTG MedTech Forum, and national groups including Digital Telecare Steering Group, Digital Social Care Delivery Board and the Digital Mental Health Programme Board. She works closely with senior strategic stakeholders across the digital health and care landscape, collaborating effectively with the Scottish Government, Local Government Digital Office, NHS and Social Care Innovation Leads, third sector, academic and industry partners. Prior to DHI, she held senior roles within the NHS and Local Government, and led the successful Scottish Government National Telecare Development Programme.
---
Professor Dave Reay, Chair in Carbon Management & Education, University of Edinburgh
Prof Dave Reay (@keelingcurve) is Chair in Carbon Management & Education at the University of Edinburgh and director of the Edinburgh Climate Change Institute (ECCI). Dave is in advisor to the Scottish and UK governments on climate action, chairs the implementation strategy group for the Climate Emergency Skills Action Plan (CESAP) in Scotland, and was a member of the UK Government's Green Jobs Taskforce.
---
Anna Fowlie, Chief Executive, the Scottish Council for Voluntary Organisations
Anna joined SCVO as Chief Executive at the end of April 2018. SCVO is the national membership body for the voluntary sector in Scotland, providing services such as payroll and IT as well as lobbying and policy work on behalf of the sector. SCVO has a long track record in digital capacity-building in the voluntary sector. Before that, she was Chief Executive of the Scottish Social Services Council for nearly 9 years. The SSSC is the professional regulator for social workers and people working in adult and children's social care.
Her career started with 18 years working in HR in local government, after which Anna joined COSLA as part of the employers' function working on, for example, national pay negotiations. She then became lead for all policy relating to children and young people which led to her being seconded into Scottish Government to lead on corporate parenting for children and young people in the care system before moving to the SSSC in 2009.
Anna has recently stepped down from the board of Who Cares? Scotland after 8 years, and joined the Oversight Board for The Promise. She is also on the board of SCDI. She has a degree in History of Art from Edinburgh University and is a Chartered Member of the CIPD.
---
Claire Sweeney, Director for Place and Wellbeing, Public Health Scotland
Claire is the Director for Place and Wellbeing at Public Health Scotland, the new national public health agency. She leads the directorate responsible for place-based approaches to improving health and wellbeing across Scotland. Claire has worked in the public sector for over 20 years, including at Audit Scotland, where she was responsible for reporting on all aspects of public life in Scotland – including the transformation of health and social care, and the performance of health boards, local authorities and the Scottish Government. Much of this work involved reporting on relationships and partnerships. Claire is originally from the north east of England where she worked in a number of public bodies and attended the University of Northumbria.
---
Breid O'Brien, Deputy Director, Digital Health NHSX
Breid is the Deputy Director of Digital Health at NHSX. She is currently leading a national programme in England to support people at home using remote monitoring technologies. She has extensive improvement and digital transformation experience supported by a clinical and operational management background in acute care within the UK and Australia. She has supported major system level change and has a strong track record of delivering complex programmes of work whilst supporting collaboration across varied teams and organisations. She is especially interested in the people, process and technology interface and how technology can enable true partnerships with citizens in wellness and illness.
---
John Burns, Chief Operating Officer for NHS Scotland
On the 1st July 2021 I took up the position of Chief Operating Officer for NHS Scotland. Prior to this I was the Chief Executive of NHS Ayrshire and Arran for 9 years. I have worked in several roles across NHS Scotland over the last 38years working in Tayside, Glasgow, Dumfries and Galloway and Ayrshire and Arran. The last 20 years in Chief Executive roles.
I am passionate about leadership and have taken forward changes in my previous role to support leaders across the health and care system. I see this work as a great opportunity to look at leadership for the 21st century. We are working in complex eco systems and we need leaders that are able to adapt and build effective networks that will enable high quality services for our citizens. It also important to see compassionate leadership as a strength that supports a healthier, engaged and high performing workplace.
---
Scott Henderson
Scott Henderson is a National Programme Lead in the Scottish Government's Technology Enabled Care Programme.
---
Caroline Lamb, Director General & Chief Executive of the NHS in Scotland
Caroline was appointed as DG Health and Social Care and Chief Executive of NHS Scotland in January 2021.
Caroline joined the Scottish Government in December 2019 to lead the Digital Health and Care Directorate. With the advent of the Covid-19 pandemic, Caroline took on a number of different roles. In March 2020, she led on our ICU surge requirements; and from May 2020 she became Portfolio Director for Test and Protect, working with colleagues from across the system to establish our arrangements for contact tracing, and providing support for isolation. In August 2020 she became Delivery Director for the Extended Seasonal Flu and Covid-19 vaccination programmes.
Caroline trained as a Chartered Accountant in London. After qualifying she came to Scotland and worked first in housing and then in higher education. Caroline joined the NHS in 2004, as Director of Finance and Corporate Resources for NHS Education for Scotland (NES). NES is one of the national NHS Boards with responsibility for training, education and workforce development. Caroline led the Digital Transformation at NES, and was appointed as Chief Executive in 2015. In 2017 she was appointed by Scottish Government to represent National Boards as National Implementation Lead for the Health & Social Care Delivery Plan. In this role she worked closely with Scottish Government and the 3 Regional Implementation Leads
---
Paula Speirs
Paula is currently Director of Strategy, Planning and Performance for NHS 24 and, as part of this portfolio, is responsible for the service design and user centred development of key NHS 24 digital products, including NHS inform. Beyond her role in NHS 24, Paula is also a member of the Digital Citizen Programme Board, Remote Health Pathways Programme Board and Digital Inequalities Programme Board.
Before joining NHS 24 in 2018, Paula spent her career in consulting, with most recent roles as Public Sector Consulting Lead for KPMG and EY, leading engagements with NHS clients across the UK on strategy and change programmes. Paula has been involved in the area of digital health since 2011, when she supported the development of the funding case for the Living it Up Programme. Paula is also a non-executive on NHS Greater Glasgow and Clyde Board.
---
Päivi Sillanaukee, Ambassador for Health and Wellbeing at the Ministry for Foreign Affairs of Finland
Päivi Sillanaukee(MD, PhD, eMBA)is the thematic Ambassador for Health and Wellbeing at the Ministry for Foreign Affairs of Finland.Dr Sillanaukee is on leave from her duty as the Director-General of the Department of Safety, Security and Health of the Ministry of Social Affairs and Health of Finland. Dr Sillanaukee served as the Permanent Secretary of the Ministry from2012 to2019. Between 2008 and 2012, shewas the Director General of the Department for Social and Health Services at the Ministry. Previously, she was the Deputy Mayor and Director of Social and Health Services in the City of Tampere, Finland. Between 1990 and 2004, she held clinical and managerial positions in the Pirkanmaa Hospital District and was a member of the Tampere City Council. Dr Sillanaukee is a specialist in public health and management and an honorary doctor in Medical Faculty from University of Helsinki.Sheis promoting and workingon policies regardingpublic health, social protection, gender equality, innovation and digitalization in the European Union and at the global level.She holds aqualification from The FinnishChamber of CommerceCBM, as a certified memberof the Board.She has represented Finland inthe WHO Executive Board fromMay 2018 to May 2021 and served as its first and third Vice Chair from 2018 to 2020. She is the co-chair of the Alliance for Health Security Cooperation (AHSC), a memberof the Steering Group of the Global Health Security Agenda (GHSA),and a member of Health Advisory Boardof the UN Global Pulse FinlandLab. From July 2021 she is a Member of Board of Directors, HIMSS.
---
Morag Hearty
Morag Hearty is currently National Strategic Lead for Remote Health Pathways within Technology Enabled Care (TEC), Scottish Government Digital Health & Care Directorate.
This has included the Scale up BP programme, Covid-19 symptom monitoring and a number of other priority conditions to assist the response and recovery delivery plans across Scotland.
---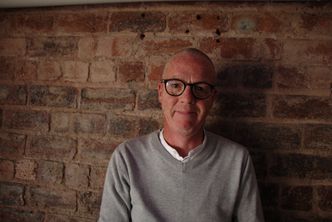 Andrew Horne, Executive Director, We Are With You, Scotland
Andrew has been working in the field of substance misuse since the mid 80's. He has worked in Dublin, London and Scotland. He is passionate about equality and ease of access to service and that there should be no wrong door.